A Chiropractor Can Put an End to Your Back Pain
If you're suffering from acute or chronic back pain, you should know your options aren't limited to invasive surgery or pain medication. Professional chiropractic care is non-invasive, as well as very beneficial for back pain relief. If you live in or around Amarillo, TX, and you're in search of a local chiropractor you can trust with your ongoing quality of life, Precision Chiropractic is here for all of your needs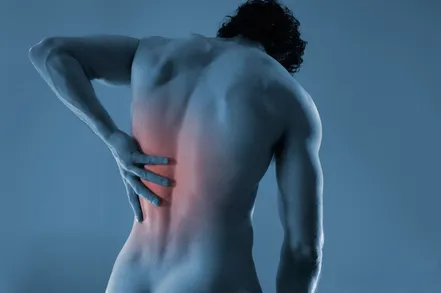 .How Effective Is Chiropractic Back Pain Treatment?
Nearly 18 million adults and an additional 2 million children visit chiropractors every year for help with their back pain. All of the standard treatment options provided by most chiropractors are perfectly safe, and they're very effective. Most patients report significant relief from their pain and improved quality of life after receiving treatment. Chiropractic care can be a stand-alone pain management solution for numerous back issues.
How Does a Chiropractor Treat Back Pain?
People who regularly visit a chiropractor to manage chronic back pain have treatment regimens revolving around manual spinal alignments, manual muscle release therapy, or both. Ultrasound therapy, electro-stimulation therapy, nutritional supplements, hot/cold packs, and other treatment options may also be used depending on your pain and its causes.
Your first visit will likely include an evaluation during which you and your new chiropractor will discuss your symptoms and health issues. If it's deemed necessary, x-rays or other tests may be ordered to help your doctor better understand your condition. Then the two of you will develop a recommended treatment plan moving forward.
Your chiropractic treatment plan will likely involve multiple visits over a period of time to maximize its pain-relieving benefits. Many people choose to include chiropractic care as a part of their on-going treatment to keep their nervous system in good health and to manage health issues related to:
Lifestyles that are either more active than is typical
Chronic health conditions that can cause back pain, neck pain, or headaches
Permanent injuries or disabilities caused by accidents
Back Pain Treatment You Can Trust in Amarillo, TX
If you're in Amarillo, TX, or one of the surrounding communities, the doctors at Precision Chiropractic can support your on-going wellness journey with effective chiropractic care. Whether you're looking to address an injury or simply want to live the healthiest life possible, we're here for you on every level. Call us today at (806) 358-3595 to schedule a consultation.